"If you had a multiplayer game that exceeded sixteen, you might as well call it massive"

-By Raph Koster, Sony Online Entertainment
Only a few people today remember the simpler multiplayer creations that started the craze for shared gaming. The likes of Everquest, World Of Warcraft owe their existance to those who saw how much fun it would be for the the gamers to interact with other gamers on the Internet.
The Gaming industry has experienced a sudden growth rate in the past few years. And online games for android have improved themselves and the user experience as well. Before the online games, we had only games like puzzle, racing and adventure. And the games having good graphics wele only available on PlayStation consoles, which every individual could not ever afford.
In the last few years the concept of online games for android came into existence and they became very popular over night at a very high growth rate. So today, I am going to talk about few of those online games for android that became popular in a very short span of time.
Here is the Updated List Of top 5 best Online Games for Android 2020.
1. PUBG Mobile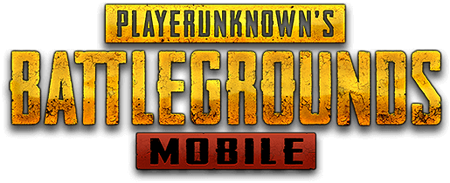 Obviously, as we all know PUBG Mobile is the best online multiplayer game available for android as well as IOS users.
PUBG Mobile is an battle royale game developed by PUBG Corporation of Bluehole Company and published by Tencent Games in association with Lightspeed and Quantum Studios.
THe game is mobile compatible version of the PC Game, PlayerUnknown's Battle Grounds, which is the best seller PC game of all times.
PUBG Mobile was released on March 19, 2018.
It's very popular, fun, and it works pretty well on most modern devices. You drop onto an island with 99 other players and the last person standing wins.
You find all sorts of weapons and equipment on the island. The borders also slowly restrict the size of the playable area.
Thus, if you wind up way out in the boonies, the game itself will eventually kill you. This is as good as it gets in the online battle royale FPS experience until Fortnite comes out eventually.
Pubg mobile Download Link:
https://play.google.com/store/apps/details?id=com.tencent.ig&hl=en_IN
2. Fortnite
The is also a battle royale game that is really fun to play online. Fortnite is considerably different from PUBG Mobile, it has cartoonish graphics and a lot of fun elements and characters to make the game exciting.
And there is also a building mechanism that no other online android multiplayer game offers. The game also gets fresh content with weekly patches.
No matter when you drop down to play the game, there will be something new happening in it.
It's a really awesome game, but it can be quite difficult to master thanks to the difficult gun mechanics and building system that is central to playing it.
The game features action shooting with craft and construction machenism. There are three individual game modes that players can join:
Save The World, Battle Royale, and Creative.
Fortnite Download Link:
https://fortnite.en.softonic.com/
3. Minecraft
Minecraft is the world's most famous video game ever.
Minecraft is a video game developed by Markus Persoon and Jens Bergensten and was released by Mojang in 2011.
How to Play Minecraft?
There's no one way to play Minecraft. It's an open-ended game where players decide what they want to do by themselves!
Download Link for Minecraft:
https://my.minecraft.net/en-us/store/minecraft/#register
4. Call Of Duty Mobile
Call Of Duty Mobile is a free first-person shooting arcade game developed by Tencent and published by Activision.
As it is developed for mobile platform the game brings together weapons , maps and characters from the Call Of Duty series in the definitive first-person action experience on mobile.
The Game is available for both android as well as IOS .
Pre-resisteration Link:
https://www.callofduty.com/mobile
5. N.O.V.A.Legacy
N.O.V.A. Legacy is a latest game in the NOVA franchise.
It is the first game in the series that will features online multiplayer feature. It comes with a campaign mode, special events, a game mode called Special Ops, and much more.
This online game includes death matches, character customizations, and leaderboards. It's still new, so it has room to grow.
Download Link:
https://play.google.com/store/apps/details?id=com.gameloft.android.ANMP.GloftNOHM&hl=en_IN
So guys, this was the Updated List Of Top 5 best Online Multiplayer Games for Android 2020 That Became Very Popular In Short Time.